Our Business
Entertainment &
Licensing Business
Entertainment & Licensing Industry has been rapidly changing. The value of content and brands along with their revenue points have also evolved.
For entertainment projects, Creative Minds will thoroughly listen to clients' needs when conducting co-production and international launches and assess if the client needs to achieve exposure, revenue, new projects and build a custom plan to reach the goal.
For licensing projects, Creative Minds will support its clients to expand sales outside their existing regions while protecting the value of product and brand.

Consulting for new and existing title's international business planning, partnerships and business model

02

Program/Co-Production
(incl. Consulting)

Consulting for Co-Prodction

・Negotiation of the project terms and condition with international partners
・Communication flow set up
・Consulting for Co-production agreement terms and conditions including risk management clauses

03

International
Licensing

・Representation for Japanese Character & Brands
・Researching property owner and negotiating licensing terms

Our Titles

04

Brand Licensing +
Distribution Expansion

・Consulting for sales region expansion for manufactured licensed goods.

a)Finding sales route for Japanese Brand products in foreign region
b)Finding distributor in Asian Region for global licensees with world wide rights for manufactured products

Contact Us
Inbound -
Outbound Services
Japan Inbound - Outbound promotion project "Fly With Yaya" is a show navigated by Yaya, the leading Muslima
character in "BOBOIBOY"/one of the top animation in Malaysia and South East Asia. It introduces Japanese
culture, venues, foods, experiences with a South East Asian point of view.
Since its release the series has acheived over 22million views, mainly from Indonesia and Malaysia.
All of our promotional campaigns focused on "Local Needs" + "Locals' Point-of-View". Our launch has achieved
high program viewership + strong followership on multiple platforms.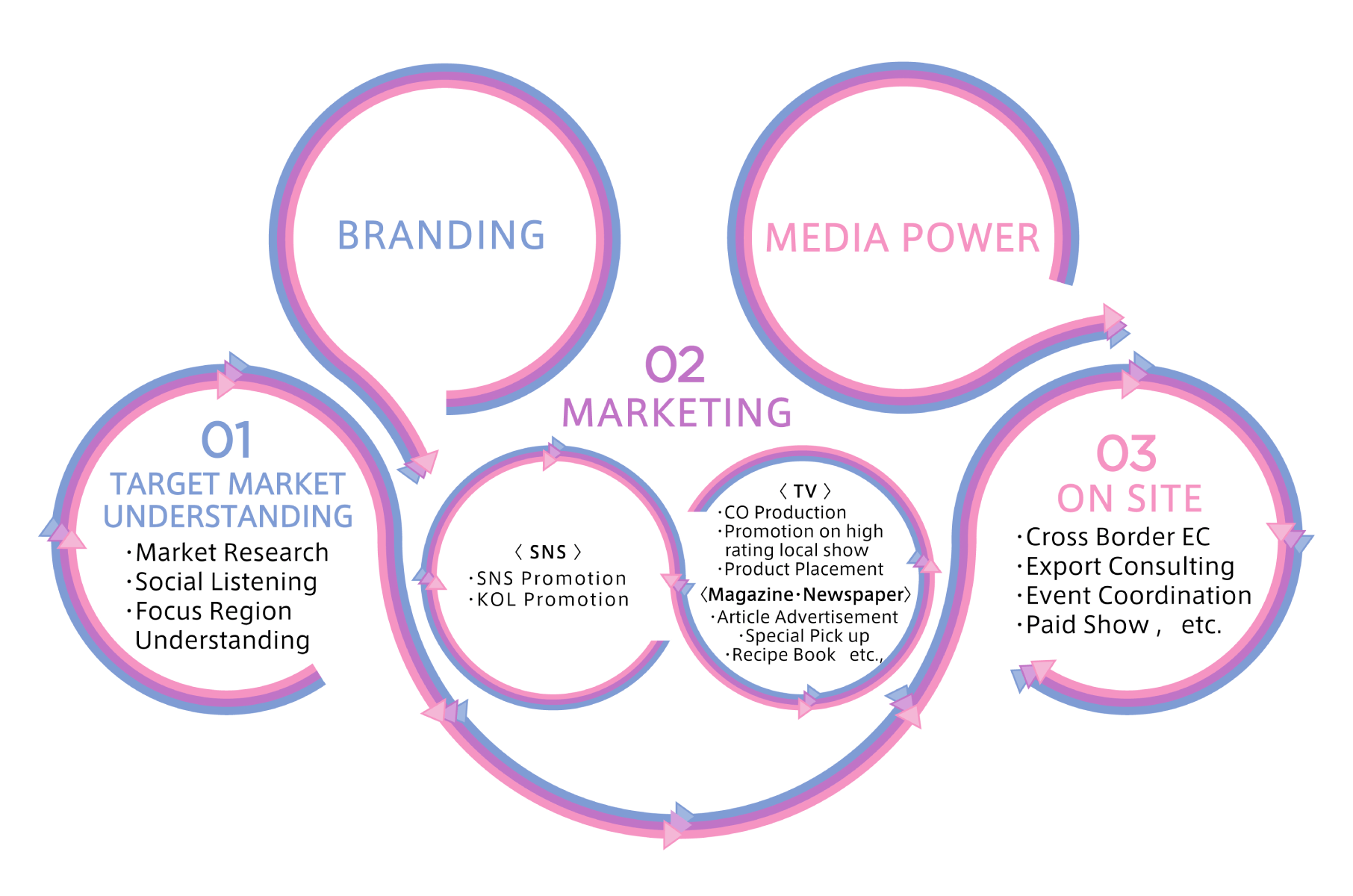 BRANDING

To expand and expose in a region with different culture and lifestyle, Creative Minds focus on *"EXISTING STRONG BRANDS" in the region to produce a promotion that the region could assimilate to.

MEDIA POWER

Creative Minds conducts "reliable" "reachable" promotion by listening to the needs of clients and incorporating those needs to production. Production partners are major broadcasters, digital media giants, region's leading brand owner with best production team.
Contact Us
※Main female character Yaya in "BOBOIBOY" (Malaysia's high rating popular show with over 40billion
views) introduces Japan's region, products, culture in a Muslim Friendly point of view. Etc,
Contact Us