About Us

| | |
| --- | --- |
| Company Name | Creative Minds LLC |
| President | Ikuko Kogiso |
| Established | July, 2017 |
Address
9F, VORT Suidobashi III, 2-8-11 Kanda Sarugaku-cho, Chiyoda-ku Tokyo Japan 101-0064
President Profile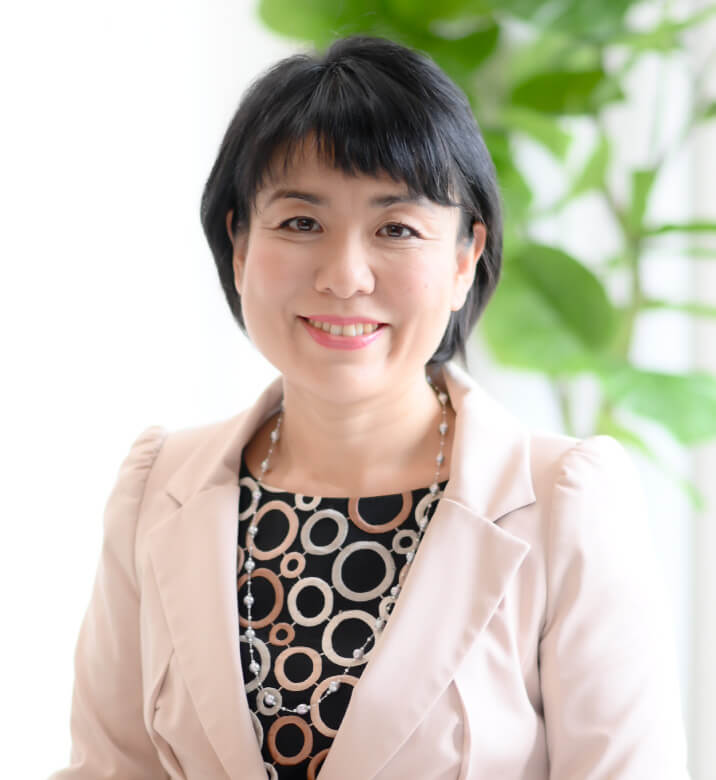 Ikuko grew up in Southern California from ages 3-12 and returned to Tokyo, Japan for middle school.
Growing up with a western, out-going American mentality and having experienced the transition to the subtle, "follow the crowd" Japanese culture, Ikuko decided to major in Philosophy at University to better understand and bridge the foreign culture and Japanese culture.
Through Ikuko's 20 year+ experience in the entertainment industry, she has worked with Tohokushinsha Film Corporation, Toshiba Digital Frontiers Inc., Toshiba Entertainment, d-rights Inc., ASATSU-DK Inc., She was also appointed as President of Axis Euroasia Ltd. in 2005 where she co-produced Appleseed Ex Machina with John Woo, Shinji Aramaki and Digital Frontier Inc.
During 2011-2015, as the Head of Licensing, Head of Global Sales and Co Producer at d-rights, her team brought phenomenal success to the "Metal Fight BEYBLADE Series" through creative business solutions between TakaraTomy, Hasbro, various brand agencies and broadcasters around the globe.
At ASATSU-DK Inc., she spearheaded the evergreen brand "Crayon Shinchan" first-ever Asian Brand Summit.
In 2017, she founded Creative Minds LLC., with an aim to evolve existing businesses with "creative mind", excellent communication channels and strategic network between Japan and the world.
Corporate history
2017
Established Creative Minds LLC
2018
Launched Japan Inbound Muslim friendly promotion
"Fly With Yaya" project with Animonsta Studios Sdn Bhd.
2019
"Fly With Yaya TOHOKU" is chosen for Japan Ministry of Internal Affairs and
Communication project.
Project partners:
Yamagata Broadcasting Co., Ltd.,
TOHOKU Inbound Association, Animonsta Studios Sdn Bhd.
2020

One of a Kind CGI Travel Show "Fly With Yaya TOHOKU" nominated for
'The Newcomer Award' in the 2020 Licensing International Excellence Awards

"Fly With Yaya TOHOKU" shortlisted for Content Innovation Awards 2020

Media Prima TV3 Wanita Hari Ini Resipi Masakan Jepun Sihat dan Mudah project chosen as Japan Ministry of Internal Affairs and Communication Project.
Project partners:
Yamagata Broadcasting Co., Ltd.,
TOHOKU Inbound Association, Media Prima Omnia Sdn. Bhd.

"Jalan Jalan Halal di Jepang" project chosen as Japan Ministry of Internal Affairs and Communication Project.
Project partners:
Yamagata Broadcasting Co., Ltd.,
TOHOKU Inbound Association, PT MNC Studios International Tbk

2021
"Kiko in TOHOKU Jepang" chosen for Japan Ministry of Internal Affairs and
Communication project.
Project partners:
Yamagata Broadcasting Co., Ltd., TOHOKU Inbound Association, Animonsta Studios Sdn Bhd., PT MNC Pictures

Co production with MNC Animation broadcasted on MNCTV, as well as distributed on RCTI+ and Vision+ platforms.
Appointed as official Japan territory License Agent for Apex Legends™
2022
Following two projects chosen for Japan Ministry of Internal Affairs and Communications' Regional Information Dissemination Strengthening Project
Project partners: Yamagata Broadcasting Co., Ltd. and the Tohoku Inbound Association,


"Fly With Yaya TOHOKU OMOTENASHI" (2 episodes) aired on Malaysia Cable TV Astro Prima and Monsta Channel on YouTube.
"日本から学ぶ防災 大切な命を守るために身近に出来ること" aired on Indonesian terrestrial channel iNews and Vision+.


The program "Cara Mudah Penanggulangan Bencana ala Jepang" had the support of the Indonesian National Disaster Management Agency (BNPB), Dr. Soetomo University, and the Embassy of Japan in Indonesia.
2023
Entered into a License and production partnership agreement with Indonesia's largest IP, "Si Juki."
Appointed as Licensing Agent for Spanish Football League, LALIGA